If you're looking to make your beats without spending a fortune on expensive music production software, then you'll be delighted to know that there are plenty of free beat making programs available for both PC and Mac.
These free beat makers come with various features and functions, allowing users to create professional-sounding tracks from the comfort of their home studio.
In this article, we take a look at 10 of the best free beat making software packages for Windows & Mac users. From simple drum machines to full-featured DAWs (digital audio workstations), these top-rated apps will help you get your creative juices flowing in no time.
Top 10 Free Beat Making Software for PC (Windows & Mac)
Here we look at 10 of the best free beat making software packages available for Windows & Mac users. These programs are affordable and feature advanced music production tools and features, allowing you to create high-quality beats without breaking the bank.
1. Magix Music Maker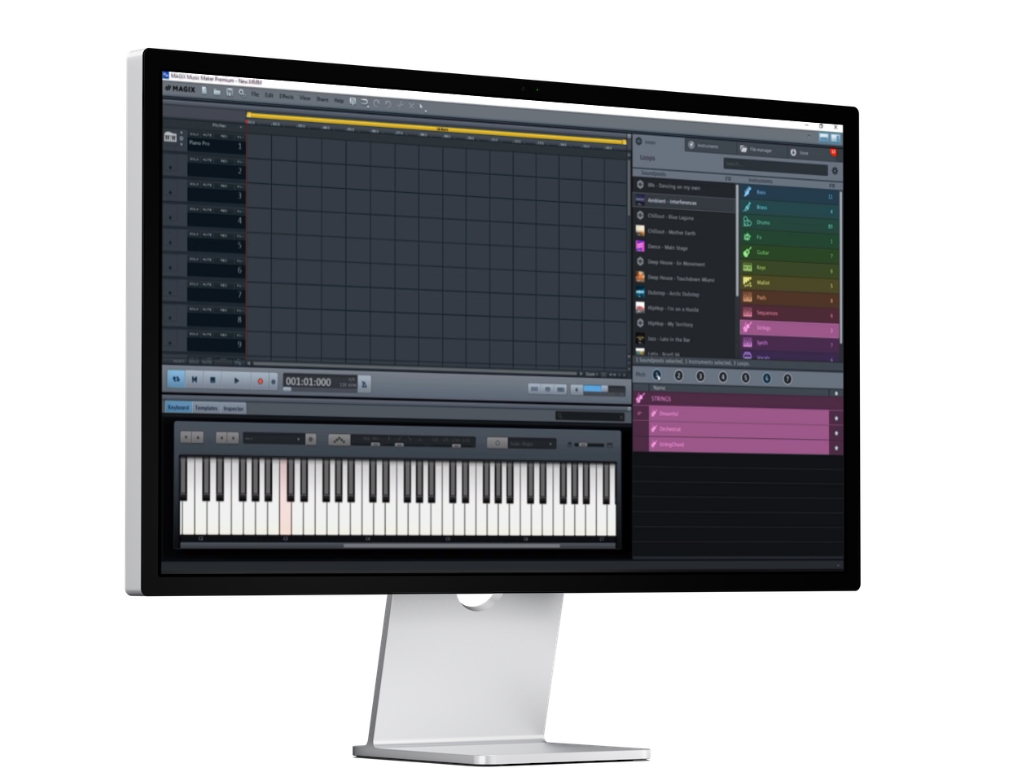 Magix Music Maker is a powerful and easy-to-use music production software that allows users to create their own tracks and beats in any style or genre. It's fast, flexible, and packed with features to help you make the perfect track.
The software comes with various virtual instruments and effects, such as Vita (sampler), Revolta 2 (synthesizer), Vandal SE guitar and bass amplifier, Orange vocoder ME, eFX effects, and more. It also has a range of tools for creating melodies, rhythms, harmonies, and more. You can even use the program to mix your songs together.
The interface is user-friendly and intuitive, making it easy for beginners to get started quickly. The program also includes tutorials to help you learn how to use the various features. It has an extensive library of loops and samples, so you can easily add extra elements to your track.
Magix Music Maker is an excellent choice for anyone creating their own music. With its wide range of features and tools, it's perfect for beginners and experienced producers.
2. Ableton Live
Ableton Live is a powerful digital audio workstation (DAW) created by Ableton founders Gerhard Behles and Robert Henke. It's designed for musicians, producers, and DJs to create, record, mix, and perform music easily. Ableton Live offers a wide range of features, making it an ideal choice for anyone producing professional-level music.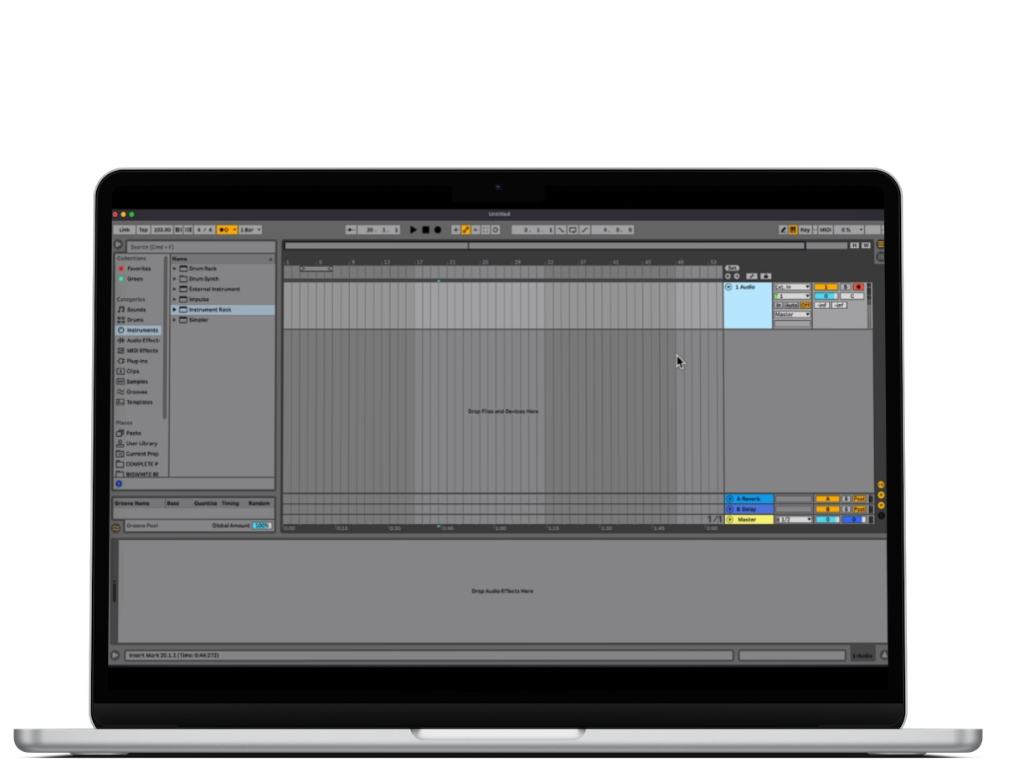 The software comes with unlimited audio and MIDI tracks, 32-bit/192 kHz recording capabilities, 5 instruments, 40 effects, 10+GB of sounds and loops, real-time time stretching and warping of audio files, multi-track recording up to 32-bit/192 kHz resolution, VST/AU plug-in support for adding third-party plugins to your projects, as well as advanced automation tools. Additionally, Ableton Live has a unique feature called Max for Live, allowing users to create custom devices using the Max programming language.
Ableton Live also provides an intuitive user interface that makes it easy to navigate through the various features available in the software. The Session View allows users to quickly arrange clips into scenes which can then be triggered in any order during live performances or recordings. The Arrangement View gives users more control over their project by allowing them to move clips around on a timeline and add effects or automation curves. Finally, the Mixer view provides access to all of the mixing controls, such as EQs and compressors, so users can fine-tune their sound before exporting their final track.
Ableton Live is an incredibly powerful DAW that provides users with all the tools they need to create professional-sounding music quickly and easily.
Check, Top 8 GarageBand Alternatives for Windows: Best Pick
3. FL Studio
FL Studio is a powerful music production software used by professional musicians and producers around the world. It has been around for over 25 years, and its latest version, FL Studio 20, has some great new features that make it even more powerful than before.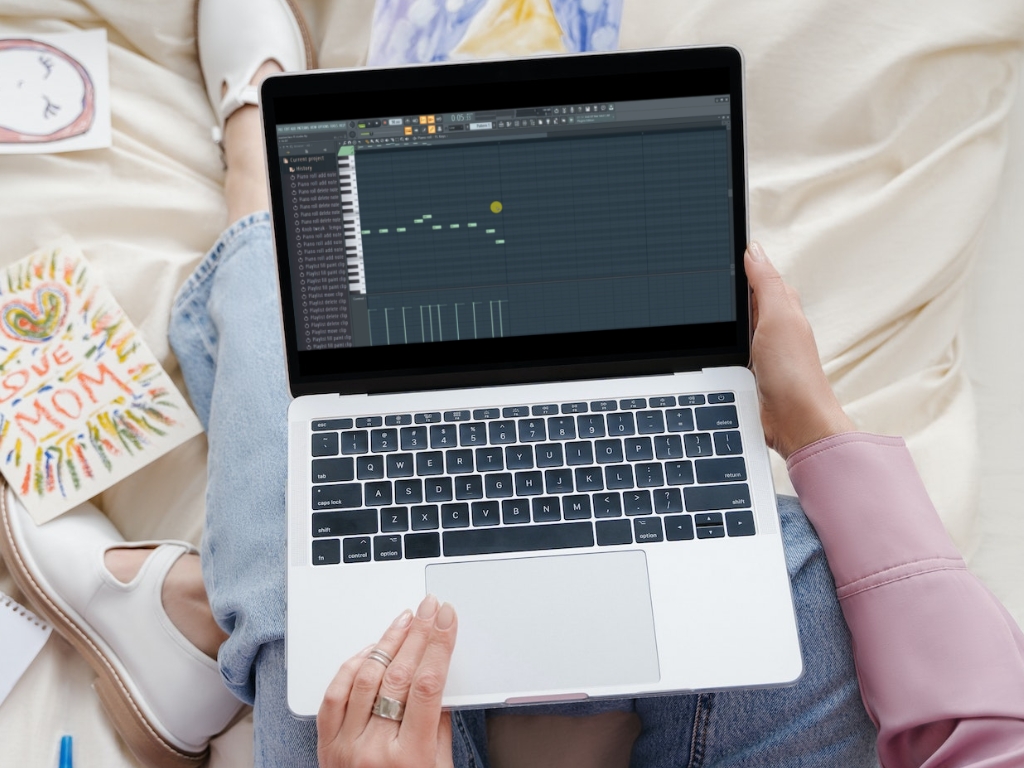 One of the most impressive features of FL Studio is its ability to record multi-track audio. This allows you to layer multiple sounds together to create complex compositions. You can also use time-stretching and pitch-shifting to manipulate your recordings in real-time. Additionally, you can use the included Patcher tool to chain effects and plugins together for quick loading in new projects.
The user interface of FL Studio is also highly customizable, with different themes available for changing the mood of your DAW (Digital Audio Workstation). The Playlist feature lets you organize your clips into different sections for easy navigation. And with the Fruity Parametric EQ 2, you can fine-tune your sound precisely.
In addition to these features, FL Studio also includes an Activity Dashboard, which gives you an overview of all your projects at once. There's also an Instrument Tuner for tuning instruments quickly and accurately. And with Audio Capture, you can capture audio from any source directly into FL Studio without having to use external hardware or software.
Overall, FL Studio is a great choice for anyone looking for a comprehensive music production solution that offers plenty of features and flexibility.
4. orDrumbox
The orDrumbox is a free drum machine software designed to be as creative as possible with some unusual features. It allows users to compose audio tracks and beats with ease. With its audio sequencer, users can create rhythms and patterns quickly. The software also has an auto-composition feature which helps new users get started quickly.
The orDrumbox also has polyrhythms, allowing users to create complex rhythms and patterns that are unique and interesting. It also has a sound tracker, which makes it easy for users to find the right sounds for their compositions. Additionally, it has an automatic music composition capability that allows users to create music without prior knowledge of music theory or composition.
The orDrumbox is a great tool for anyone looking to explore their creativity with drum machines. With its wide range of features, it's perfect for both experienced musicians and those just getting started in the world of music production.
Check, 8 Best GarageBand Plugins for Professionals (Free Download)
5. MuseScore
MuseScore is a free and open-source music notation software that allows users to create, play back, and print beautiful sheet music. It is available for Windows, Mac, and Linux operating systems. With MuseScore, you can compose your own music or edit existing scores with ease.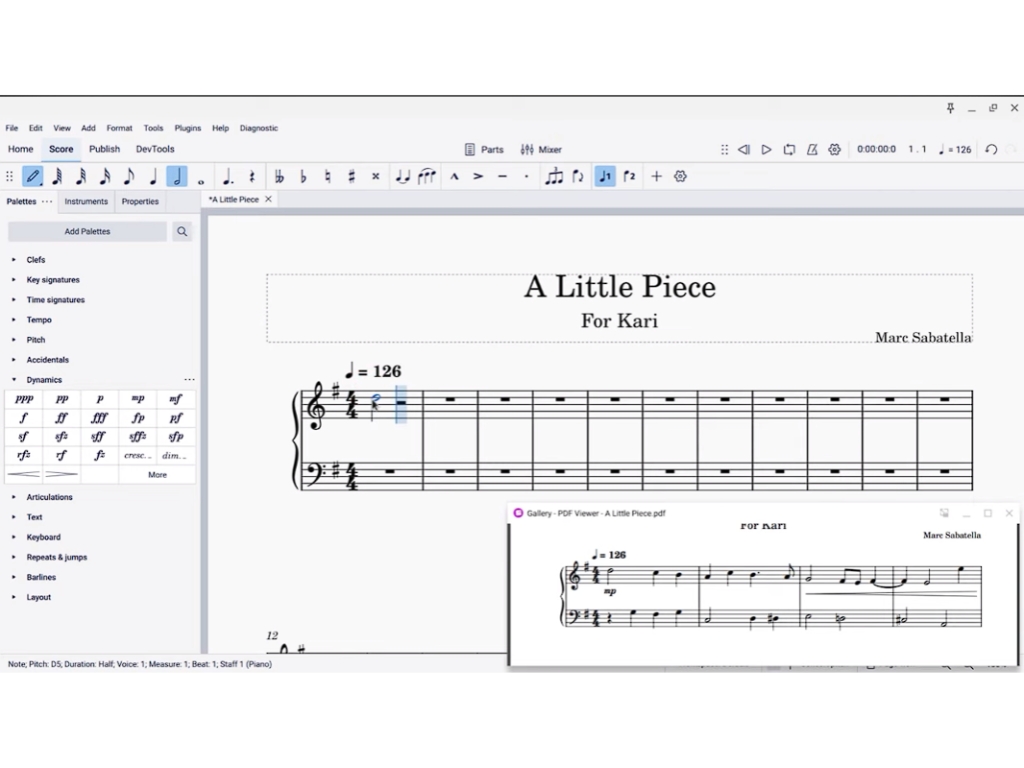 The software has a user-friendly interface, making it easy to use even for beginners. It comes with a range of features, such as an advanced note-entry system, playback controls, instrument sounds, and more. You can also share your compositions with others through the world's largest community of sheet music creators, composers, and arrangers.
MuseScore also has mobile apps available on Google Play Store and Apple App Store, so you can take your compositions anywhere. The app lets you play FREE music scores from any instrument, including piano, guitar, flute, and more. You can also follow their YouTube channel for tutorials on how to make the most out of the software.
MuseScore is an excellent choice for anyone looking to compose or arrange their own music in an easy and intuitive way.
6. Waveform Free
Waveform Free is the world's best, fully featured, completely unlimited free Digital Audio Workstation (DAW) for all music creators. It is available on Mac, Windows, and Linux platforms and provides comprehensive features to help you create great music.
Waveform Free comes with a powerful audio engine that supports up to 32-bit/192kHz resolution and allows you to record multiple tracks simultaneously. It also includes an intuitive mixer with advanced routing capabilities, a wide range of effects plugins, virtual instruments, and more. With its easy-to-use interface, Waveform Free makes it easy to create professional-sounding mixes quickly and easily.
The software includes various editing tools, such as multi-track editing, time stretching, pitch shifting, etc. Additionally, it provides support for MIDI sequencing and VST/AU plugins so you can expand your sound palette even further.
Waveform Free is an excellent choice for anyone looking for a powerful yet affordable DAW that will help them create great music without breaking the bank.
7. GarageBand
GarageBand is an amazing digital audio workstation developed by Apple for Mac, iPad, and iOS devices. It allows users to create music or podcasts with ease. You can also use it on Windows machines by following our guide to Garageband On PC.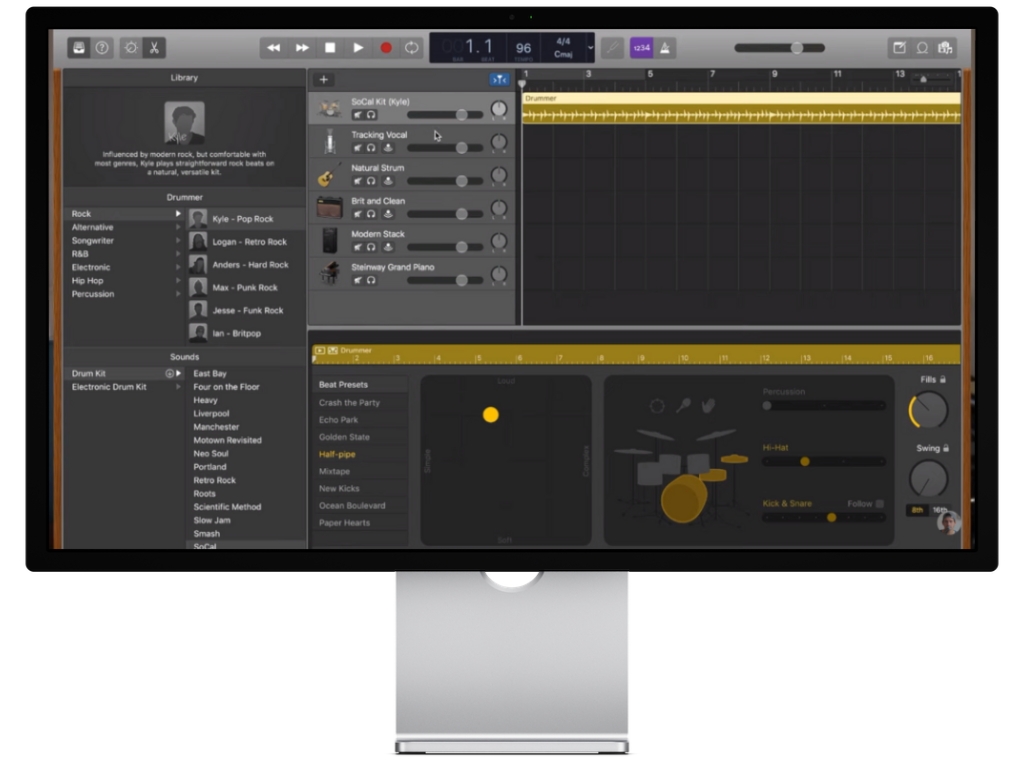 The app has a complete sound library that includes instruments and presets for guitar and other musical instruments. It also has built-in piano and guitar lessons which makes it easier for users to learn how to play the instrument from their computer.
GarageBand is easy to use and comes with features like editing interviews quickly, loop DJ, understanding iCloud, getting new sounds, etc. It also has a great user interface, making it easier for users to navigate the app.
GarageBand is a great tool for creating music or podcasts on your Mac or iOS device. With its wide range of features and sound library, it's sure to make your music experience more enjoyable.
Check, How to Open the Keyboard in GarageBand?: A Quick Guide
8. MPC Beats
MPC Beats is the free beat making software DAW with Drum Programming, Sampling, and Audio Recording built on the legendary MPC music production hardware. It has 16 pads for triggering drum samples and loops, a piano roll to record midi notes, a sample editor to chop and edit, and a browser to search and select sounds. MPC Beats also offers Expansion Packs created specifically for the latest generation of MPCs, MPC Software, and Beats to bring you an injection of instant creativity.
The MPC software is its flagship recording and sequencing application – essentially a DAW in AKAI's own style – and MPC Beats is the entry-level version, with eight MIDI tracks, a fully-featured sequencer, 80 effect plugins designed by Air, MPC-style workflow tools such as step sequencing and clip launching. With MPC Beats, you're in full control of your sound with plug-and-play compatibility with all class-compliant USB controllers from MPK Mini to M-Audio Keystation.
MPC Beats is a pretty compelling offering for anyone looking for an easy way to create beats. It's free, so it won't cost you anything to try it out! Plus, plenty of tutorials are available online, so you can learn how to use them quickly.
If you're looking for an easy way to make beats without spending too much money, then MPC Beats might be just what you need.
9. Serato Studio
Serato Studio is the ultimate beat maker and the fastest music creation method. It's purpose-built software designed for producers of all levels, making it easy to create quality beats. With Serato Studio, you can quickly find, chop, key shift, and time-stretch samples with its powerful and intuitive production plugin.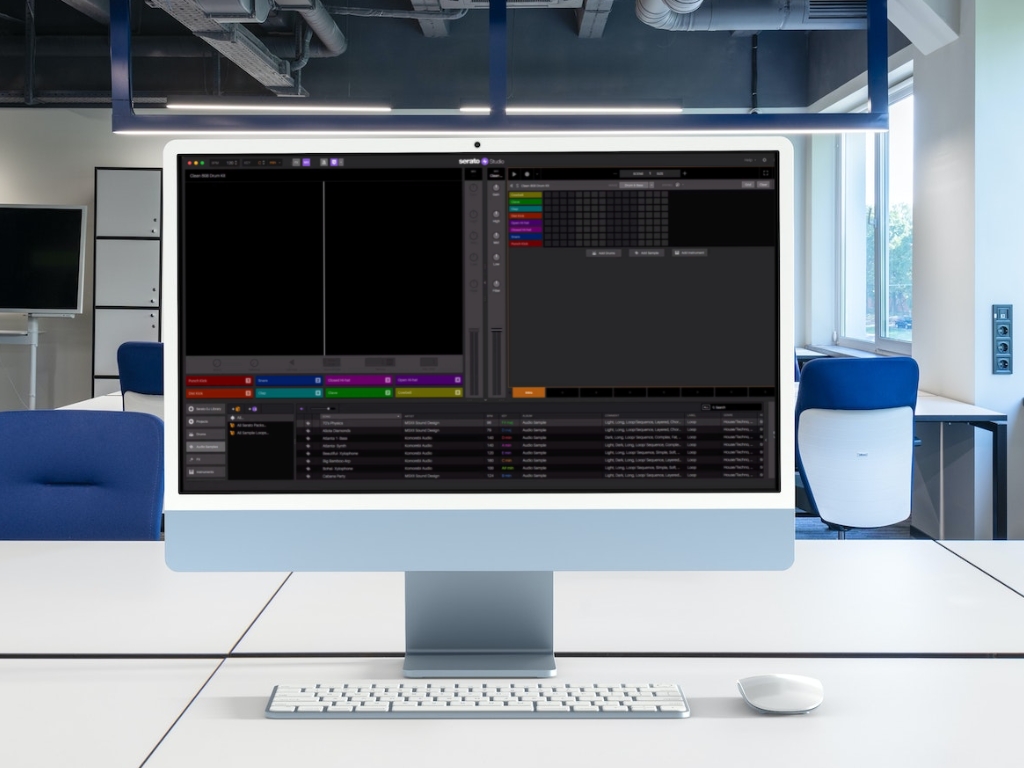 Serato Studio is part of the world's best DJ and music production software from Serato. Millions of DJs rely on their software to create amazing mixes and performances. And now, with their latest update, Serato Studio 2.0, you can get stem audio separation, which allows you to sketch out ideas in a more comprehensive DAW (Digital Audio Workstation). This feature gives you real-time capabilities that are unmatched by other stem separation tools in DAWs.
Whether you're a professional DJ or just getting started in music production, Serato Studio has something for everyone. It's open to all sorts of creators so they can make the most out of their sound. Reviews from Capterra show that users love how easy it is to use and how great it sounds when producing tracks with it.
So if you're looking for an intuitive beatmaker to help take your music production to the next level, look no further than Serato Studio.
10. Hydrogen
Intuitive user interface for quickly creating beats and rhythms
Built-in library of drum kits, samples, and patterns
Ability to create custom drum kits with your own sounds
Support for VST plugins and MIDI controllers
Automation tools for creating complex patterns and melodies
Hydrogen is an open-source beat-making software that provides users with a flexible platform for creating and producing beats. It offers a host of features that makes it an ideal choice for producers looking to create professional quality drum sounds.
One of the most attractive features of Hydrogen is its powerful sequencer, which enables users to quickly create complex patterns and rhythms. It also includes a comprehensive library of drum samples, as well as tools for sound manipulation such as effects, filters, and EQs.
Factor to Consider While Selecting Free Beat Making Software
Choosing the right beat making software for your PC can be a daunting task. There are many factors to consider, such as compatibility with your operating system, available features, and cost.
When it comes to compatibility, you'll want to ensure that the software you choose is compatible with Windows and Mac. Additionally, you should check that it supports the type of music production you plan on doing.
The features offered by beat making significantly vary greatly from one programIt would be best if you looked should look for programs that offer a variety of sound samples, instruments, effects, and other tools to help you create professional-sounding beats. It's also important to look for user-friendly programs with an intuitive interface so that you can quickly learn how to use them.
Finally, the cost is essential when selecting a beat making software program. While some programs may be free or have limited features available at no cost, others may require a subscription or purchase fee to access all of their features. Be sure to compare prices between different programs before making your decision.
Conclusion
Beat makers, big or small, can find the free beat making software they need online. Whether you are looking for software that's more advanced or one that is just right for your skill level, there are a number of options available. What's great is with the free versions of many of these programs, you can make beats easily without shelling out a load of money.
With this much creativity and talent in the mix, you can rest assured that your music will be something truly special! Be sure to take into consideration all aspects of the beat making techniques you have access to, as well as factors like tech support and tutorials, before downloading any program.
Doing so gives you the greatest chance at creating amazing tracks without having to worry about hidden fees and pricey contracts. Remember to keep an open mind, continue honing your craft and take advantage of these 10 top-notch free software choices that will undoubtedly provide hours of learning curves and lots of fun!